The SLIM grant for learning & development in SMEs
Kenneth Smit editors
07-09-2020
For SMEs, it is possible to obtain a subsidy of up to € 24,999.00 for a maximum duration of 12 months and must start within three months after the subsidy has been granted. Attention! The application must be submitted between 1 September and 30 September 2020. The company remains responsible for the subsidy application at all times.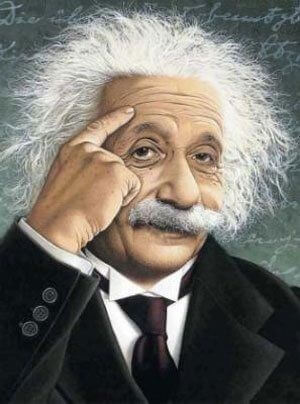 What can you do with the SLIM subsidy?
The scheme lists four activities for which you can apply for a subsidy as an entrepreneur. To get a better idea of these four activities, you will find further information below.
Audit of the company
Why is that?
The changes in the labour market can affect the required knowledge, skills and organizational structure of your company. For the strategic planning of your company, it can be useful to understand once in a while what these changes mean for your organization and your employees.
What?
As an entrepreneur, you can apply for a subsidy to hire an external consultant to examine your company and draw up a forward-looking training and development plan, which your company can then use immediately.
A training and development plan provides insight into the current structure of your company, the knowledge and skills of your staff and the environment in which your company operates. A plan not only shows the current state of affairs, but also looks at the consequences of trends. Specific attention is paid to the expected knowledge and skills of employees. The plan contains tailor-made advice that your company can immediately get to work with.
Career and development advice
Why is that?
In order to create an instructive working environment, it is important to pay attention to
the career of your staff. What wishes, ambitions and possibilities do your co-workers have? How does this relate to the labour market? And how can you, as a manager, respond to this together with the employee? In order to get an answer to these questions, as an entrepreneur you can receive a subsidy to obtain career or development advice for the employees in your organisation.
What?
In order to arrive at career or development advice, a process is started between a career advisor and an employee. This process looks at the current work of the co-worker and its future prospects. In addition, the competencies (skills) and qualities of your employee are made clear and the future career opportunities he or she has on the labour market are examined.
Career or development advice encourages employees to actively think about their future. This in turn helps you as an entrepreneur to keep your employees vital and can also be helpful for the strategic planning of your company. A method in the company that stimulates employees to further develop their knowledge, skills and professional attitude during their work.
3.A method in the enterprise that encourages employees in the enterprise to develop their knowledge, skills and professional attitude in the course of their work.
As an entrepreneur, you can apply for a subsidy to support or guide you in developing or introducing a method that stimulates those working in your company to further develop their knowledge, skills and professional attitude during their work. The scheme encourages you to further expand or scale up already successfully proven projects. It is also possible to apply for a subsidy to introduce or devise new methodologies in the field of learning and development. You can think of the following activities.
System of periodic development interviews
The conversation between the manager and the employee about his or her development is important for creating a working environment in which learning and self-development are fully stimulated. But it can be difficult as an entrepreneur to know how to best and most effectively conduct this conversation. You can therefore apply for a subsidy for the costs of introducing a periodic development interview. Think of a consultation with an external advisor on how to set up such a system.
the best way to enter into your company and about how this development conversation can best be conducted.
Instructive work environment
There are various methods to
create an environment where employees can acquire new skills in a low-threshold way. This could include:

Developing an e-learning programme
Setting up and implementing a knowledge and learning portal
Introduction of learning ambassadors and/or company ambassadors.

Company school
Companies feel the need to attract, retain and sustain personnel. This can be done, for example, by joining an existing business school or by setting up your own business school, where learning and working are combined. In this way, as an entrepreneur, new and existing employees can follow a training course and in the meantime be allowed to work in the company.
4. Offering a place of practical training in the third learning pathway
Why is that?
The changes in the labour market affect the knowledge and skills needed by workers. That is why further training, education or retraining of current employees or jobseekers may be badly needed. Offering a practical apprenticeship in your company in order to obtain an MBO diploma, MBO certificate or practical declaration in the third apprenticeship can then be a way of providing this.
What?
The third learning route is a training route without a legally set standard of hours or study duration. Such a route can lead to an MBO diploma, an MBO certificate or a practical certificate.
This entails a great deal of flexibility and at the same time offers opportunities for people with a vulnerable position on the labour market, for example because they do not have a starting qualification. In addition, the scheme is attractive to adults because it offers scope for shortening training for employees who already have the necessary work experience. As an entrepreneur, you can receive an allowance for the costs you incur in providing a practical apprenticeship.
For more information about learning and working in mbo, please click here:
www.samenvoordeklant.nl/werkgeversdienstverlening/toolbox/ learning and working-mbo guide