Set the course for a new peak in your career
Become an entrepreneur at Kenneth Smit
You've reached a nice peak. Sometimes it was a steep climb, you deviated from the path here and there. But with trial and error you got where you are now. You're proud of that! Successful in what you do and on your terrain you master the intricacies of the trade.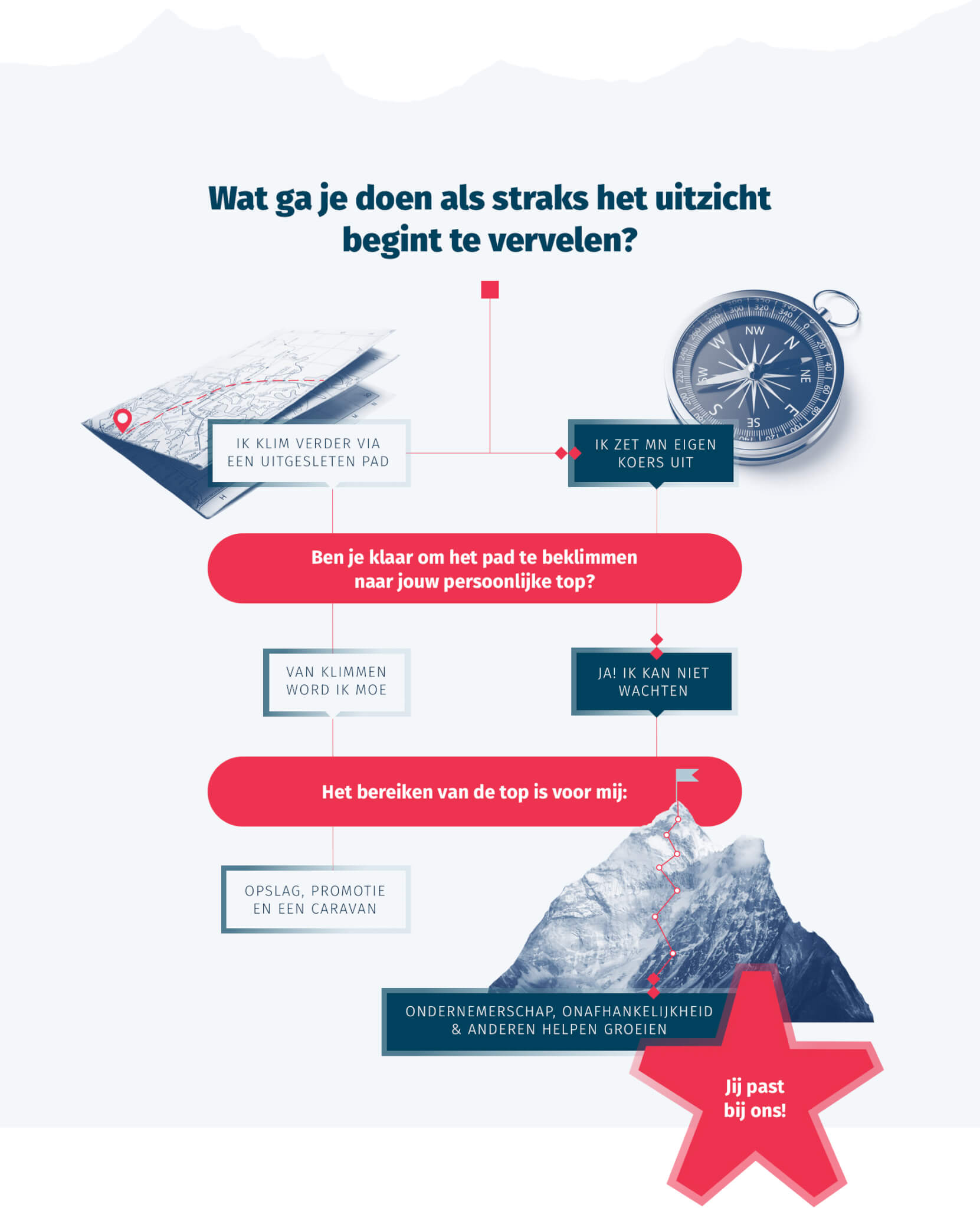 Help organisations get to the top with your experience
As a market leader, Kenneth Smit has been helping employees and organisations find their way to success with practical, tailor-made training courses for over 30 years. As an entrepreneur at Kenneth Smit and expert in your field, you put your experience to use for others and you are a reliable partner for your customers.
Leadership is continuing to learn
A good entrepreneur is not only able to chart a course, an entrepreneur must also inspire. That requires personal leadership. Knowing where your strength lies and what your pitfalls are, how to handle them, but above all: what do you still need to achieve your personal goals? Only when you grow can you help others do the same. That is why with us you will learn continuously from and with 80 other Kenneth Smit entrepreneurs from our network.
Confident in the future
Kenneth Smit supports you in developing a personal brand, generating leads and starting your own network. We provide every candidate entrepreneur with didactic programs, based on our 30 years of experience. This way we make sure you have all the tools you need to be well prepared and confident to start the expedition of a lifetime.
Sign up now for a personal interview or virtual intake